All audiovisual content for launch campaign with ATP finalist and olympic gold winner Alexander Zverev. Concept, production and post for with lots of love for improVR GmbH. Photos by Alexander Scheuber. 
We were very excited when our client improVR tasked us with creating the launch visuals for their VR application designed to revolutionize training for professional athletes. An exciting project with exciting people. In advance, we created a concept, mood boards and a detailed shot list that allowed for a smooth shoot. Close communication with the client helped us develop the film close to the client's vision. 
​​​​​​​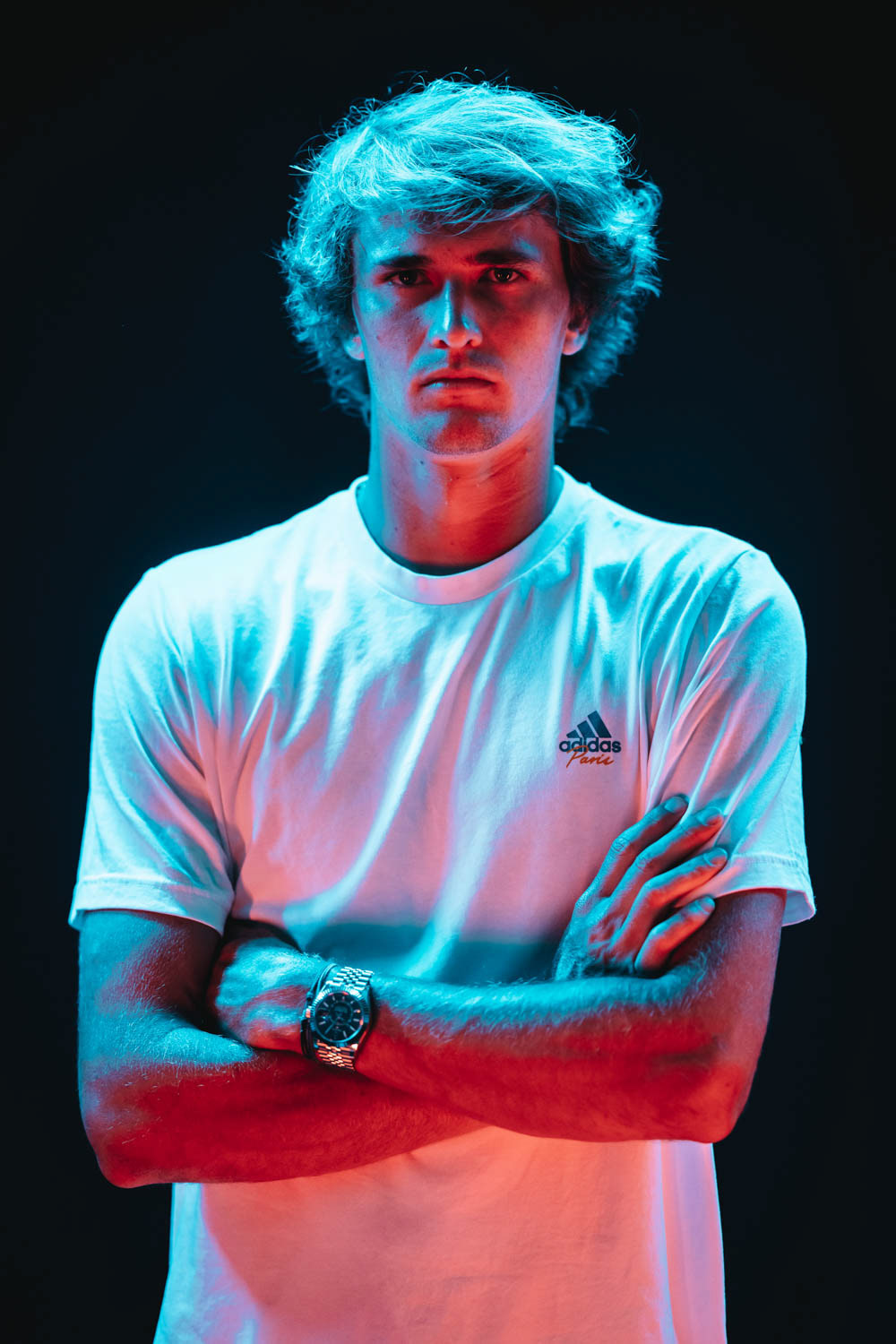 The launch was communicated by the improVR and Zverev in both social media and improVR's webpage. Zverev posted the film on his Instagram. It reached over 600k people on instagram alone.
We shot the film when Alexander Zverev was playing in the ATP 500 tournament in Halle, Germany. We looked for a tennis hall on the grounds of the tournament that met our criteria. Since Zverev was known to be a night owl, the main part of the shoot took place at night. Since we would have darkened the tennis hall either way, that played into our cards. 
To illustrate the training with VR goggles, we use light pulses to make the application visible to the audience. With a special camera construction, we were able to capture Zverev's gaze and eye movement. In conjunction with real game scenes, we presented the training effect of the application. 
It was important to the customer that this training effect could be seen. We achieved this by combining real game scenes with animations that should simulate their VR application. The pulsating style of the editing and the effects used support this. 
Director, Editor  
Miguel Temme
Photographer  
Alexander Scheuber
Sounddesign  
Johannes Grote
Special Thanks  
Alexander Zverev, Mischa Zverev
​​​​​​​